LED Light Therapy
LPL – LED & Low Level Light Therapy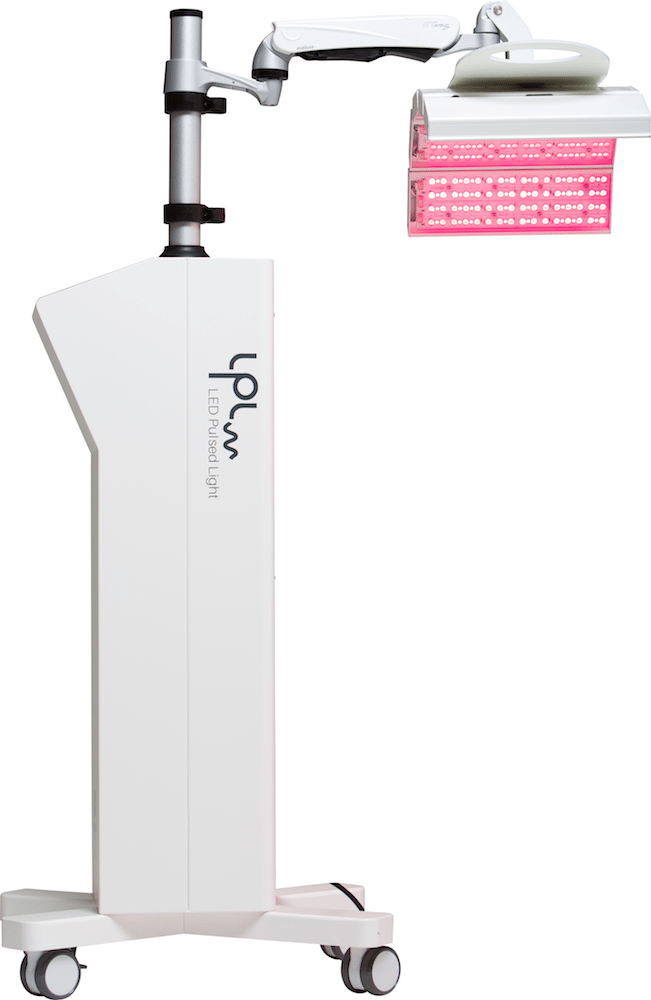 ---
---
What is the treatment?
Light therapy LPL – LED & Low Level Light Therapy is a non-invasive treatment that uses light in specific wavelengths for skin rejuvenation. Light therapy was originally developed for healing; however, it is now used for facial rejuvenation, muscle and joint pain relief, and hair growth.
How does the treatment work?
The LPL- LED & LLLT treatment can be stand-alone or as an adjunctive therapy with other treatments. Treatment time can be as little as 5 to 20 minutes to optimally deliver concentrated light to the face, neck, and décolletage.
There are 3 main wavelengths which treat different concerns and it is possible to combine these wavelengths for multiple indications.
IR 830nm – Deeper facial rejuvenation post laser or peel, hair growth, pain relief.
Red 635nm – General facial rejuvenation post laser or peel, wounds, scars, burns and wrinkles.
Blue 415nm – Acne or problematic conditions.

What can I expect on the day after treatment?
The treatment is pain free and requires no down-time. Immediately after treatment, your skin should feel slightly warm, tighter, and firmer immediately on the day.
What can I expect from the treatment overall?
LPL – LED & LLLT treatments provide many benefits to the skin. These include, but not limited to:
Photo rejuvenation
Increased collagen stimulation
Accelerated healing
Reduction in redness, swelling, bruising
Accelerated results when combined with other dermal therapy treatments (Peels, microdermabrasion, laser, DermaPen micro needling)
Hair regrowth
How Much does this treatment cost?
The investment for LED Light Therapy treatment is $49.
Want more information?
Call us now on 1300 458 491 or enter your details below and one of our team will contact you as soon as possible. We look forward to personalising a response just for you.
What else do we love?