Why should you wear sunscreen every day ?
 Steph Yalda – Dermal Therapist, Facelove Medispa
I particularly wanted to write this blog because out of everything that I do, this is probably the most important part of a good skin care routine.
It's about sunscreen,  (queue eye roll)  
I find that sunscreen is the most overlooked step in every patient's routine… I think because it's a bit boring and it's hard to find a good one.  When we think of sunscreen, we immediately think of our mothers slapping it on our face at the beach when we were little. Our little eyes stinging while we cried "noooo!'.
I chose the image above because that is what we think of when we think about how and when we apply sunscreen.  We think beach, BBQ… summer time!
During consultations or treatments, this is what I hear daily when I ask the question" Do you wear sunscreen every day?":
"I don't believe in Sunscreen"
"Yes, I do when I go to the beach"
"Yes, in summer only"
"No"
"I put it on if I am going for a walk"
"I don't like it on my face because its greasy and makes me break out"
"Yes, only when I am going out into the sun"
So, now it's winter.  Why would we put sunscreen on? Our daily life generally consists of being indoors through the colder months.  I'll show you why….
A study conducted by the Skin Research Centre, New Jersey in December 2016 has some mind-blowing conclusions. 
They discovered, that not only does sunscreen protect your skin, but daily application over a 52-week period, produced a 40% to 50% improvement in skin clarity, texture and colour on 100% of subjects. Sunscreen actually made 100% of the subjects gain better skin.
Let's talk a little bit more about this. 
The study consisted of 32 test subjects who were instructed to apply a broad spectrum, photostable sunscreen (SPF 30) daily for 52 weeks.  They were then assessed through dermatologist evaluations at baseline, 12, 24, 36 and 52 weeks.
The below table shows the skins improvement form baseline at the assessment intervals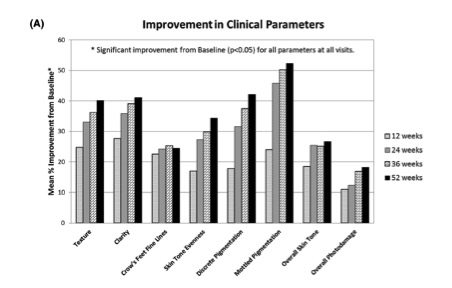 There are not many products out there that can boast this level of improvement.  This study demonstrates the body's power to heal itself. If daily, constant ultra violet attack is prevented, the skin can regenerate itself naturally, thus giving a dramatic improvement over most colour and textural complaints.  It also clearly illustrates how damaging all year round (winter included) radiation exposure actually is. 
So, how does ultra violet effect our skin? 
 Most patients I speak to believe that the sun and sunshine is the enemy.  But this is not quite right.  It's the ultra violet radiation that is the culprit.
We measure the length of wavelength using a unit of measurement called a nanometre.
Below is an image that shows electormagnetic spectrum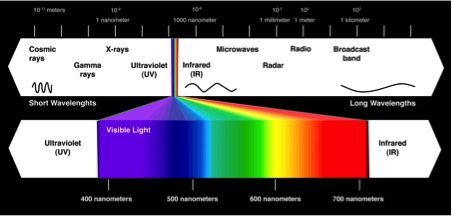 You can clearly see where UV is sitting in the spectrum, down the bad end of the bus, sitting with Gamma Rays, X rays and cosmic rays.  These short wavelengths are harmful to human tissue if there is prolonged exposure. Think when you have an X-ray, a Lead vest is put over your chest and the doctor leaves the room.  This is because over exposure to x-ray wavelengths can be very harmful.  UV falls into the same category. 
Ultra violet wavelengths fall into the danger category.  UV's effect on tissue is degenerative.  UV is not just a summertime phenomenon.  If there is light in your house, car, office or café, then you are exposed to UV radiation.   With this in mind, it is important to understand that SUNSHINE is not the enemy here.
Another study to support this was recently conducted by Greg Goodman in Australia (please see link to full study below, it's a really good read). 
The study compares the rate and severity of facial ageing of women from Australia, United States, Canada and the UK
The results:
 "Among 1472 women, Australians reported higher rates of change and significantly more severe facial lines (P ≤ 0.040) and volume-related features like tear troughs and nasolabial folds (P ≤ 0.03) than women from the other countries. More Australians also reported moderate to severe ageing for all features one to two decades earlier than US women."
"Australian women reported more severe signs of facial ageing sooner than other women and volume-related changes up to 20 years earlier than those in the USA, which may suggest that environmental factors also impact volume-related ageing. These findings have implications for managing their facial aesthetic concerns."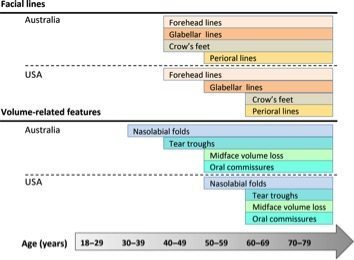 The above graph shows the comparison between US and AUS woman.  We can see that Australian women in their 30's experience ageing that a woman in the US will experience in her 50's.
No thanks.
Protect that collagen and make sure that you wear SPF all year around, as well as your supporting active serums (Retinol,vitamin B and vitaminC)
We have a number of high concentration options available at Facelove.
 1.  Reassure Daily Moisturiser $80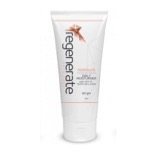 Lightweight non-greasy daytime moisturiser

Physical Block protecting against UVA & UVB rays

SPF 15

Contains 18% high quality zinc oxide that absorbs without leaving a residue

Soothes and heals the skin, perfect for a sensitive skin

Not tested on animals

Will not reflect in photos
 Click here to purchase 
2. Jane Iredale BB cream $76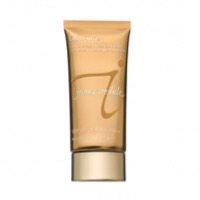 Full coverage

SPF 25

Vegan

Non-comedogenic

hypoallergenic

sensitivity tested

clinically tested

dermatologist tested

Not tested on animals

Will not reflect in photos
click here to purchase
3. Jane Iredale Pressed mineral powder foundation $70 for refill and $20 for compact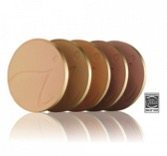 Full coverage

SPF 20

Vegan

Non-comedogenic

hypoallergenic

sensitivity tested

clinically tested

dermatologist tested

Not tested on animals

Concealer, foundation, powder and sunscreen all in one

free of oil, talc, FD&C dyes and parabens

Gentle

Will not reflect in photos
Click here to purchase
 References
http://onlinelibrary.wiley.com/doi/10.1111/ajd.12637/full