Crows Feet Treatment
@ facelove in Elwood
You like to smile A LOT. Nothing feels better than laughter. But you don't like those little lines around your eyes that crinkle when you smile. How can you still smile and look younger than you feel? The answer is anti-wrinkle injections for the Crow's feet.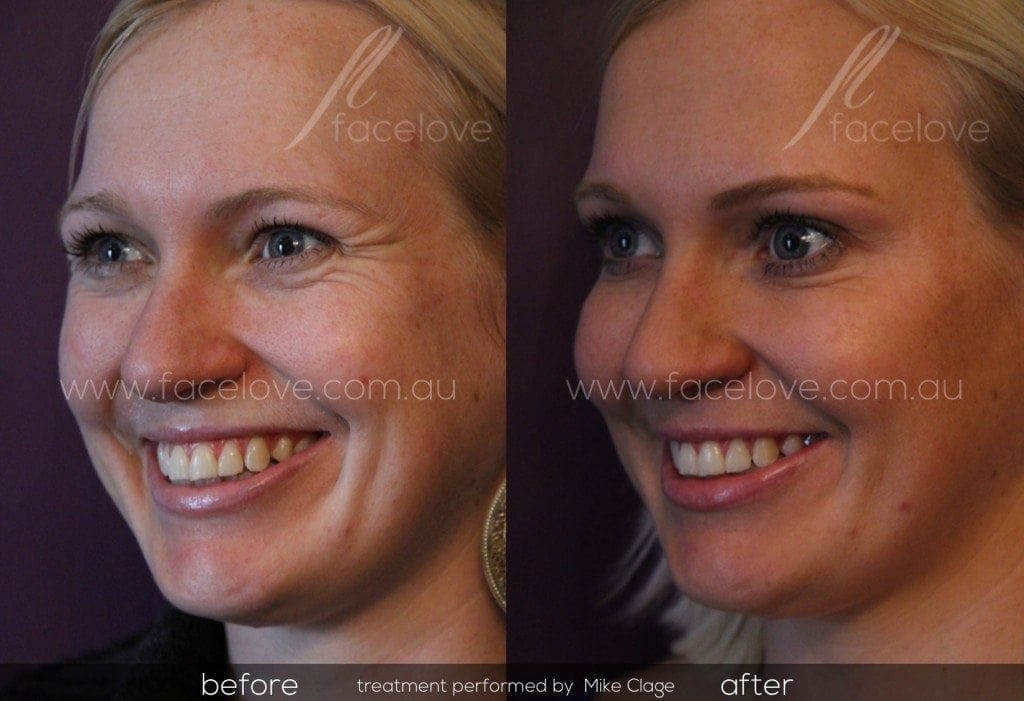 Our highly trained, artistic practitioners are committed to natural looking results for all our clients.
---
Safe
All our anti-wrinkle injections are TGA Approved

Natural Results
Artistic, natural looking results to enhance your best features
Skilled
Aesthetic treatments performed by highly skilled practitioners
Treatment Plan
Step by step, holistic treatment plan to achieve the desired result
---
What is the treatment?
Crow's feet or laugh lines radiate out from the outside corner of the eye. They often appear when people are laughing or smiling. If left untreated, they can radiate out further, covering much of your cheek.
How does this treatment work?
Anti-wrinkle injections are administered to several positions along the crow's feet. Results are visible between 7 to 14 days.
What can I expect immediately following the treatment?
You might experience some slight redness in the areas injected immediately following your treatment. As with any injectable treatment, slight bruising is a possible side effect.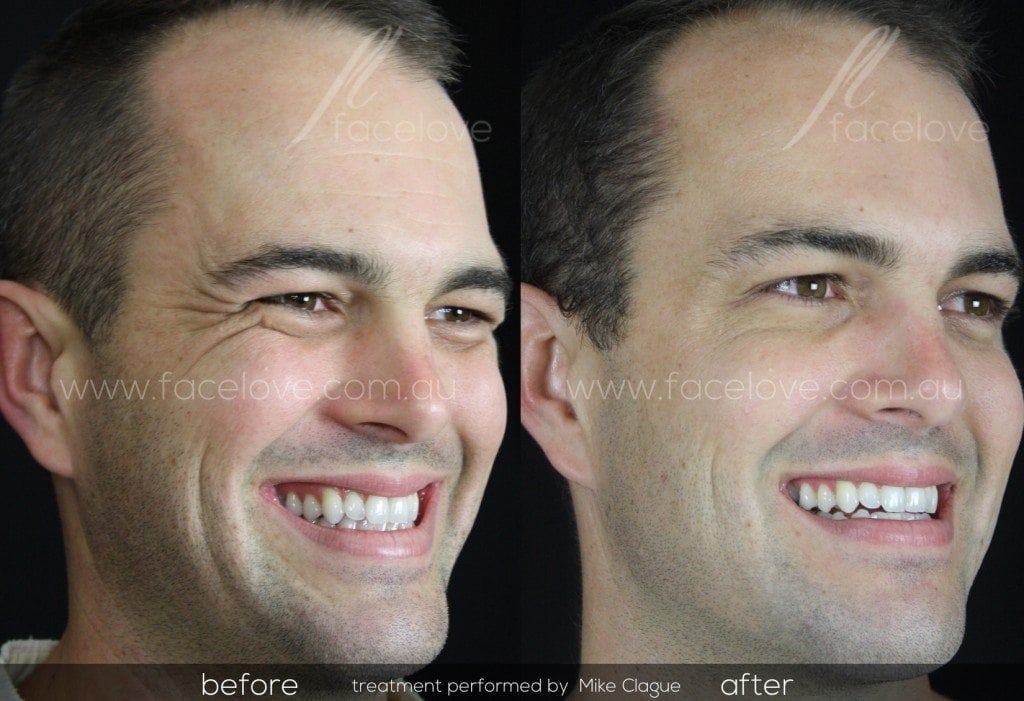 What can I expect from the treatment overall?
After the anti-wrinkle injections have taken affect, you will notice reduced movement in the area. This stops lines and wrinkle from forming and lessening the appearance of deeper, static lines. Crows feet will be smoother and a refreshed appearance can be described.
The treatment should last for between 3 and 4 months.
This is one of our most popular treatments at Facelove Medispa. If you like the idea of smoothing away your Crow's feet you should check out our page on Frown lines.

Want to learn more about anti-wrinkle injections?
Download our complimentary guide where we help answer the top 10 anti-wrinkle questions.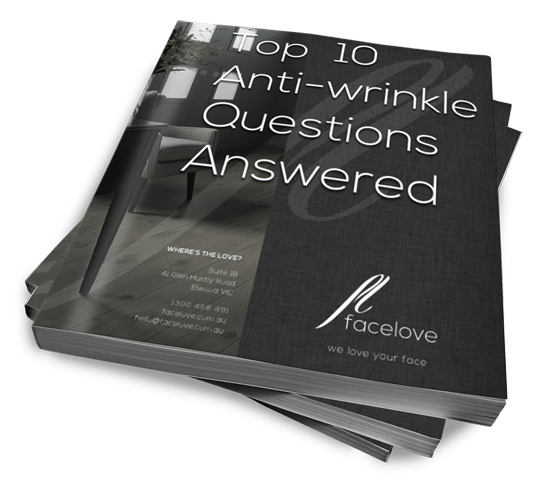 Enter your details below and download our complimentary guide:
Check out some more before and after images below:
---
What else do we love?