Yes. You can indeed.
As the ageing process takes place, it is not only the face and neck that suffer from the loss of volume and elasticity.
Did you know that our earlobes actually begin to deplete in volume and elasticity too?
Complaints about earlobe appearance have become common in the cosmetic industry.
Losing volume in this area can result in slight deformity where they begin to look longer and saggier. The distance from the earlobe to the start of the jawline can increase as well.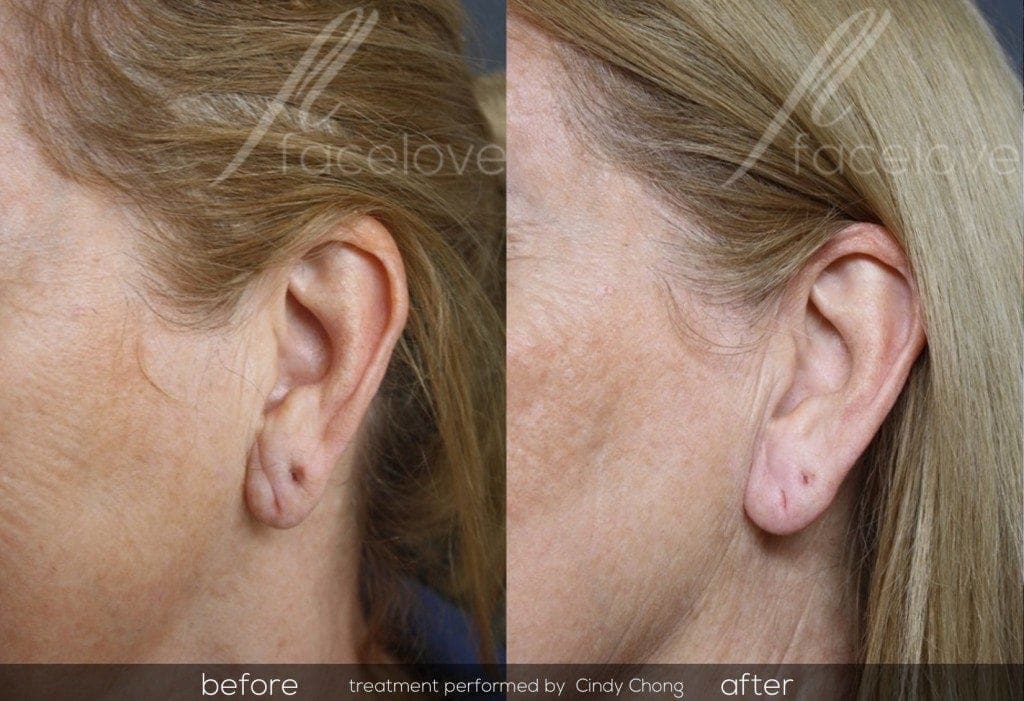 There are many known treatments for the face and neck using anti-wrinkle injections and dermal fillers to achieve an overall rejuvenated result. It is also nice to know that the earlobes can be rejuvenated as well.
Treatment consist of filling the volume depleted earlobe with small amounts of dermal filler. It is a safe and effective method with little to no downtime.
If you are concerned about your earlobes or any other signs of ageing, come speak to one of our practitioners in Elwood about your options.
Here at Facelove, we love your face.